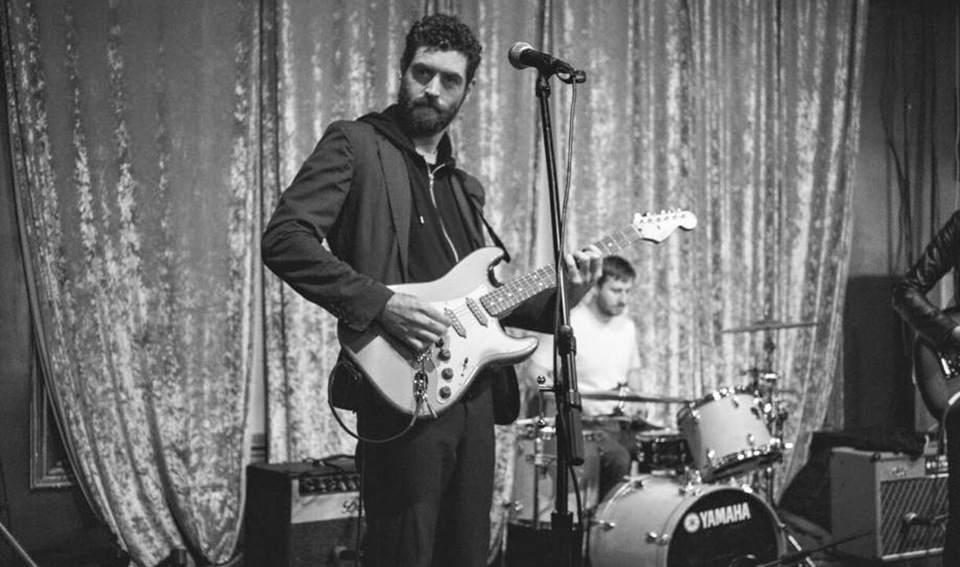 Members:
Seth Eubanks
Starting off as a solo project, Sullen Ray has always had one unifying factor: Seth Eubanks. This softspoken man infuses everything he does with his deep commitment to community and constantly surrounds himself with friends and fellow artists. Embracing the changing band roster, he imagines his songs as movie scripts and the musicians as different actors, with each incarnation of Sullen Ray having its own personality.
And he's even more excited about the latest addition of Dee Clement as a full-time member of Sullen Ray. Seth had already asked her to help with lyrics and a melody for one song, "All Over Again" — one of the tracks on the new BLUE minor album — but soon after, he was sending her more and more songs to work on.
"It kind of snowballed after he came back from Europe," Dee says, referencing the 2014 tour with Tarah Who?. Seth returned from the tour with new ideas for the direction of Sullen Ray. All-in-all, he scrapped about 20 songs before starting work on new material with Dee. "He said some of the [new songs] were meant for me to sing in my style," she continues. "I think he secretly wrote them for me. Sneaky!"
And they use each other as springboards for their ideas. Seth would write the music for a song, record it, and burn a CD for Dee, who would then drive around with it while jotting lyric ideas at red lights. But every songwriting team faces obstacles. "Dee would have an idea but be too afraid to tell me because it might be too cheesy," Seth says. "But when I'd say, 'Why don't we do this?' she'd reply, 'That was my idea too!'" But in the end, Seth and Dee were both instrumental in the new direction of the band and album arrangement.
BLUE minor is available digitally on iTunes, Google Play, and Bandcamp. The album is the first of a 3-part album collection named after the primary colors. Look forward to a physical release and party sometime in October 2014!

Loading Videos...