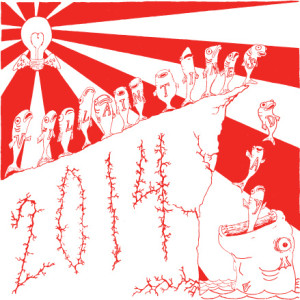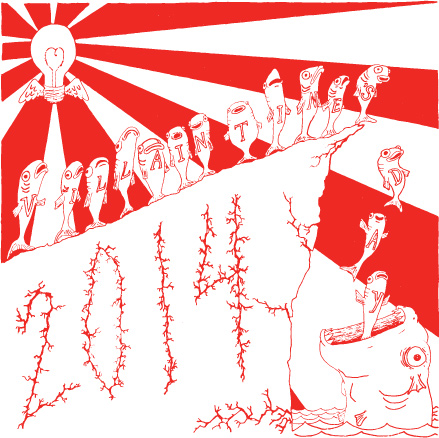 Our fourth annual compilation releases TONIGHT! After hours of mixing, mastering, and sequencing, Villains and company present to you an eclectic mix of dream pop, folk, electronic, and more.  We were hard at work hand screening CDs, CD sleeves, and posters all week, and we are excited — quite an understatement — to finally have physical copies!
The album is available exclusively to those who join us tonight at the CD release party at The Griffin, with a digital release on Bandcamp TBA this weekend.
To jumpstart the Villains 3-day mini tour tonight, local acts Mariel, Muscle Beech, Privet, and LA's Sullen Ray will join together at The Griffin.  This will be Privet's debut of their new audio-visual performance and Sullen Ray's debut of the new band.
Albums will be available at the subsequent Ventura and Los Angeles shows.
We can't wait to see you all there!
14th: MUSCLE BEECH, Privet, Sullen Ray, Mariel @ The Griffin (1310 Morena Blvd, San Diego) [Facebook event page]
15th: ANDREW SAKS, Tarah Who?, Sullen Ray, Mariel @ The Dragon Room (The Golden China, 760 S. Seaward Avenue, Ventura) [Facebook event page]
16th: TARAH WHO?, Sullen Ray, Mariel @ The Down & Out (501 South Spring Street, Los Angeles) [Facebook event page]
Super secret sneak peek at the track listing:
Raymond the Sparrow – Aurora
The Paper Thins – Evil Eyes
Privet – Honesty
Muscle Beech – Hands
Bulletins – Is Love
Mariel – We Lost the Fight
Beta Lion – $15 Ladies
Sullen Ray – Dive
Moan – Moans
C is for Carlo – What Now?
Myster Mister – Electric Shock, Electric Slop
Hot Karate – Offerings
Katey and The Quilts – Tangerine
Tiny Moths – Curtain Calls / Flightplans